4G LTE Info and Pricing
March 16 2018, Surgenor Gatineau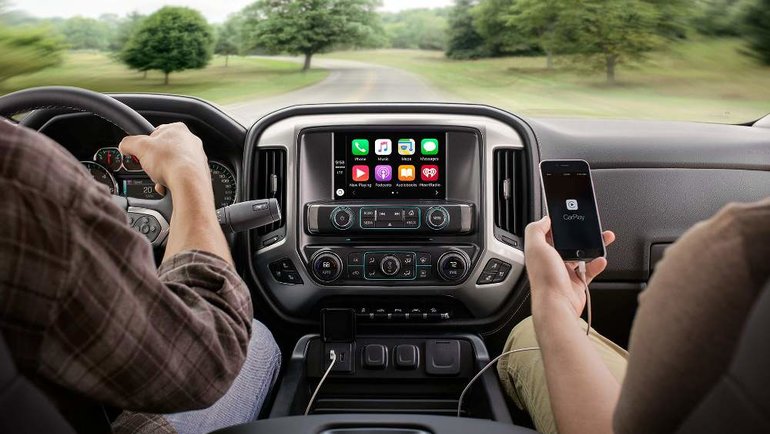 OnStar ushers in a new generation of connected vehicles next month with in-vehicle 4G LTE, which launches with a trial period of three months or three gigabytes, whichever comes first.
The 2015 Chevrolet Malibu will be the first 4G LTE-equipped GM vehicle, followed by more than 30 other Chevrolet, Buick, GMC and Cadillac vehicles by the end of the year.
The industry's broadest deployment of 4G LTE connectivity technology will enable owners of these vehicles to explore new features like a built-in Wi-Fi hotspot capable of pairing up to seven devices, as well as improved access to existing OnStar safety and security services. It's the most comprehensive in-vehicle safety and connectivity system available.
OnStar with 4G LTE brings a built-in Wi-Fi hotspot into and around the vehicle. Pairable devices can include properly equipped laptop computers, smartphones, video game consoles or tablets. According to Strategy Analytics, 74 percent of tablets sold this year will be Wi-Fi only and as many as 91 percent in North America will be used with Wi-Fi as their only connection, meaning some cellular-enabled tablets do not have an active data plan. In most cases, OnStar's 4G LTE and Wi-Fi hardware come as standard equipment.
"Chevrolet, Buick, GMC and Cadillac will be the first vehicle brands to market with 4G LTE connectivity offered on such a broad scale, and we're excited to give millions of customers an opportunity to explore the technology without paying extra for a data plan for three months or three gigabytes," said OnStar President Mary Chan. "Later this year, we will begin to offer data plans and our customers will be able to connect for as little as $10 per month."
Customers using OnStar with 4G LTE can take advantage of a powerful antenna that's stronger and more reliable than that of a smartphone, along with a Wi-Fi hotspot that operates without draining a mobile device's battery. That hotspot is on any time the car is on.
Drivers who subscribe to OnStar Safe & Sound or Directions & Connections plans already get a comprehensive suite of safety and security services, and later this year, for $10 more per month, they will be able to get 200 megabytes of data, enough to stream 5 hours of music, 3 and half hours of video or send 10,000 emails without attachments, according to Canadian data usage calculators.
When data plans are launched later this year, pricing for OnStar customers not subscribed to advisor-based services will start at $15 per month.
Content provided by: //media.gm.ca/media/ca/en/gm/news.detail.html/content/Pages/news/ca/en/2014/May/0512_4GLTE-Pricing.html