Cadillac Cue and Wireless Charging
March 16 2018, Surgenor Gatineau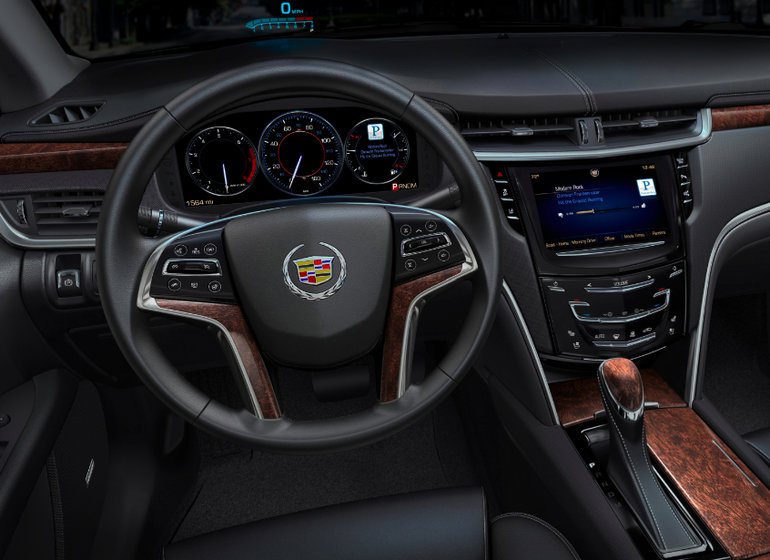 Since 2015 Cadillac has offered a wireless charging feature as part of the CUE or Cadillac User Experience package. And since 2015, Cadillac has made improvements to this feature, which is standard in several of its, ATS, CTS and Escalade models.
Few Limitations
Cadillac was the first GM maker to equip their vehicles with this feature. The major caveat is that the handset on the phone must be equipped for wireless charging. If compatibility is an issue there are, of course, standard USB ports available in the models.
How It Works
Users are able to charge their phones by simply laying the handset on the designated rubber mat where it charges via an electromagnetic field. The functionality of the phone's other wireless capabilities, such as Bluetooth and hands-free are not limited during charging.
Perks of Cue
As more phones become equipped to allow for wireless charging this feature will be extremely useful as frequent charging is necessary and the wireless capability is an enviable convenience. In addition to charging your cell phone, the system is also able to charge tablets. The CUE system itself has many other features that bring intelligent controls and connectivity to drivers in a safe, responsible and highly intuitive, environment. With the Cadillac User Experience, you literally have a world of content, including all your favorite apps, at your fingertips. Features like pinch-zoom make the large touch screen display familiar and convenient to use.
Cadillac CUE Seamless
Cadillac's slogan for the CUE system is "The future is here and it's effortless." Thanks to the partnership with Powermat it is also completely wireless. To find out more about our amazing selection of fully equipped Cadillacs and to see which deals you qualify for, please contact us!