Cadillac XT5 Review
March 16 2018, Surgenor Gatineau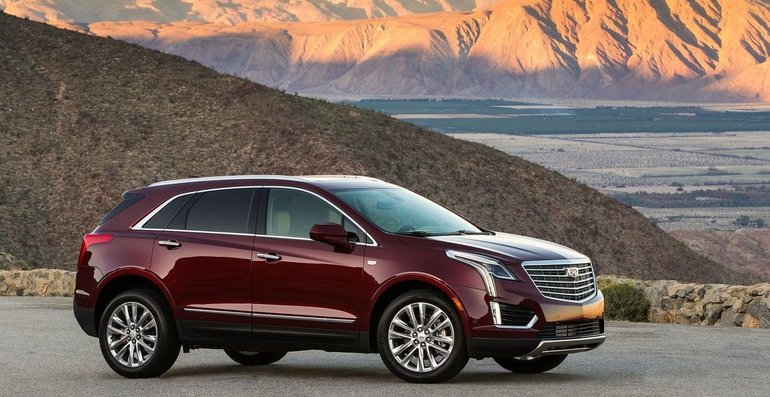 The Go-To Guide for the Cadillac XT5
Rather than scour the internet for an array of answers regarding Cadillac XT5, let us help you out with the go-to guide. Here is all you really need to know about this product.
Cadillac's all new XT5 midsize crossover model is one setup to dominate the most popular segment of the global luxury market. It's powered by a 3.6-liter V-6 engine like other Cadillac lines and puts out a whopping 310 horsepower. This engine also comes with a great gas saving feature for cruising called Active Fuel Management which switches the car to four-cylinder operation while in cruise mode.
As a luxury car, the Cadillac XT5 seats five with maximum comfort and style and features a sliding rear seat for added leg room and fold-down seats for easy storage space.
The new Cadillac XT5 is also the first Cadillac to feature electronically controlled transmission which allows more control schemes in transmission shifting.
The Cadillac XT5 also comes with a system designed to automatically stop and start the engine when the vehicle stops in traffic, a feature often seen in hybrid cars. This saves gas for the driver that would otherwise be wasted while idling.
2017 CADILLAC XT5 - TESTDRIVENOW.COM PREVIEW BY AUTO CRITIC STEVE HAMMES
Safety features are also abound in the XT5 and includes a customizable Head Up Display that projects whatever information the driver finds relevant to their windshield so they can keep their eyes on the road. It also comes equipped with a side blind zone alert which is a light on the side view mirror warning the driver when someone is in their blind spot. It can even engage automatic breaking when a camera detects a pedestrian in front of the car.
Perhaps its greatest safety feature is for the Platinum model only, a Rear Camera Mirror. This is a camera that replaces the traditional rear view mirror with an obstruction-free camera for easier viewing. It can also be switched to show 300% more than a traditional mirror.
With all of these features, the Cadillac XT5 is poised to dominate its segment of the luxury market. If you have any questions, feel free to contact us.