Is the 2016 Volt Worth Buying?
March 16 2018, Surgenor Gatineau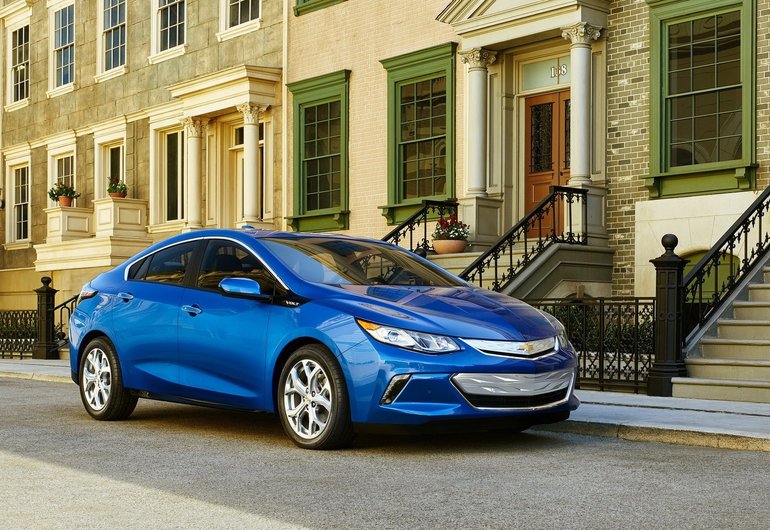 The question everyone usually asks when it comes to the Chevrolet Volt is…"is it really worth buying?"
We will take a look at some of the statistics, and see if it is worth your hard earned money.
First, I will go over the numbers. The 2016 Chevrolet Volts EPA rates are 57 all-electric miles for city driving and 49 all-electric miles for driving on the highway. For those of you who don't know what EPA is, it is the rating scale that is used in the United States by the US Environmental Protection Agency. The numbers that the 2016 Chevrolet Volt has achieved give it a rating of 10 on the EPA scale meaning it is in the cleanest category. So instantly, if you are concerned with the damage your vehicle does to the environment the Chevrolet Volt is a great option to ease that worry.
The 2016 Chevrolet Volt has increased over its predecessor on its MPGe (electric) and MPG numbers. It now boasts 109 MPGe on a 4.5 hour charge and 42MPG on gas. On average with the Volt you will spend $700 annually on fuel, which is a big savings when you compare it to how much you would spend on gas with a fully gas-powered vehicle. The new engine in the Chevrolet Volt can be ran on cheaper regular fuel this time around as well.
The 2016 Chevrolet Volt simply blows the "plug-in hybrid" competition out of the water. Looking at the closest competitors the Ford Fusion Energi has an EPA rated at 19 all-electric miles which is more than doubled by the volt. The 2016 Hyundai Sonata hybrid has an EPA rated at 24 all-electric miles so again the Chevrolet Volt more than doubles that number.
On top of all of these impressive statistics about the Chevrolet Volt, if you are a resident of Quebec you are eligible to receive up to an $8000 rebate, if you purchase the Chevrolet Volt and up to another $1000 off if you purchase a charging station.
With the increase in distance you can get out of the Chevrolet Volt on a single charge, the money you would save on fuel consumption, the huge gap between the Volt and its competitors the simple answer is YES the 2016 Chevrolet Volt is worth buying.