OnStar: Unique Features That Make Your Life Easier While Protecting You
March 09 2018, Surgenor Gatineau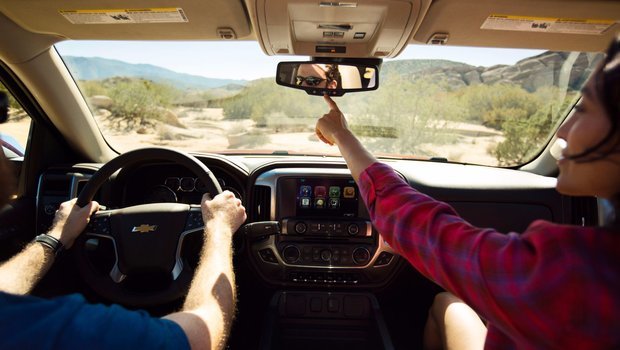 Life is easier when we subscribe to OnStar service. It's that simple.
OnStar Protects You While Making Your Life Easier
There is no other device currently available on the market such as the OnStar system. This technology, unique to General Motors products, offers a range of exclusive features that are simply not found on other vehicles. This collection of features and services is what makes OnStar so unique, and so useful to drivers.
Life is easier when we subscribe to OnStar service. It's that simple. For starters, OnStar technology provides 4G LTE Wi-Fi access in our vehicle, allowing us to connect to the web ... from anywhere. Best of all, you can still make hands-free calls with OnStar even if your cell doesn't have a network. In other words, with OnStar, you are always connected.
Advanced, Exclusive Functions
You're also safe. OnStar offers several exclusive functions that are able, for example, to notify the authorities if you are the victim of an accident. In other words, as soon as you are in an accident, the emergency services are notified and are on the way even if you are unable to contact them yourself.

The OnStar service is able to stop your vehicle if it's been stolen, in addition to shutting off the engine if necessary. You are therefore protected against accidents with OnStar, but also against theft. Finally, OnStar technology is able to allow you to remotely open your doors using a mobile app provided for this purpose. It's quite impressive, without a doubt.

To learn more about OnStar, contact us today at Surgenor Gatineau.