The Pros and Cons of the 2017 Chevrolet Volt
March 16 2018, Surgenor Gatineau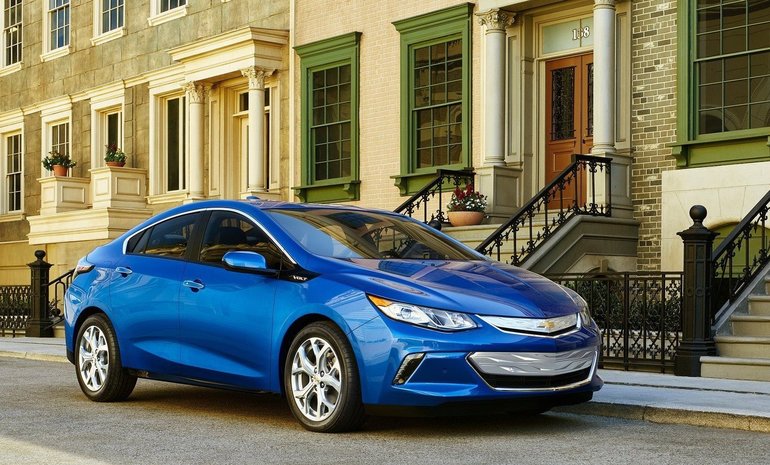 Chevrolet definitely had its work cut out for them before introducing the 2nd generation model of the Chevrolet Volt. The Volt had originally been intended to improve Chevrolet's image of producing "gas guzzler vehicles". When it was first released, many viewed the Volt as a technological genius, but Chevrolet faced issues right out of the gate when Rush Limbaugh used the Volt as a means to mock President Obama's push for electric vehicles. With that issue and a general lack of education on the part of the general public, the Volt faired much more poorly than Chevrolet had hoped.
Fast forward several years later, consumer education is on the rise regarding electric vehicles leading to the optimism of better sales for the 2nd generation Chevrolet Volt. The vehicle has been released with an all-new propulsion system which includes a two-motor drive paired with a 1.5-liter, four-cylinder gasoline engine that will kick in after the 85-kilometers electric-only range is met. The unique two-motor system is designed to optimize efficiency and conserve electric charge while not taking away from power and torque. The 2017 Chevrolet Volt is all about using energy smartly. They do this by utilizing regenerative braking and Regen on Demand. Volt captures its own momentum to charge the battery as the vehicle slows down.
In order to provide a deep sense of peace of mind for the consumer when driving this electric vehicle, there are more ways than ever to charge and monitor the battery on your car. The Innovative Power Flow screen tracks your driving and keeps you up to date at all times on the status of your battery. Charge time is approximately 13 hours using a 120-volt portable cord or 4.5 hours with a professionally installed 240-volt charging system. The technology that is available allows you to charge during off-peak times of electricity rates when you are at home.
The designers of the 2017 Volt focused on creating a visually-appealing vehicle that was also intuitive to drive. In addition, Chevy puts your mind at ease by offering OnStar Remote Link Mobile App. This technology enables the user to remotely start their vehicle, check the charge of the battery, lock and unlock the car from anywhere and view kilometers per charge.
On the inside, an Apple compatible entertainment system allows users smarter ways to use their IPhone to play music, make calls, get directions and more. If you're not an Apple user, Android offers a compatible system that connects your smartphone to Chevrolet My Link and provides access to certain apps, your calendar, and your playlists. The new Volt also offers OnStar 4G LTE built-in Wi-Fi wherever you go. Available safety features include Lake Keep Assist which helps drivers avoid unnecessary crashes due to lane drifting, Rear Cross Traffic Alert and Forward Collision Alert which use cameras to keep drivers aware of slowing vehicles in their path. Adaptive Cruise control is also available; this technology allows you to maintain a safe distance from the cars in front of you and will even brake when necessary and resume speed when safe to do so. Ten airbags are included on the 2017 Chevrolet Volt with smart sensors on the front to adjust inflation based on the severity of the crash. In addition, when air bags are deployed, OnStar is automatically alerted of an accident and can send help based on GPS location of the vehicle even if you cannot respond.
When consumers chimed in on what they did not like about the first release of the Volt, Chevrolet listened and the 2nd generation release is everything consumers wanted. It is a fuel-efficient, technological beauty that appeals to the masses. For what it was designed for, there is an abundance of pros and only a couple of notable cons of the 2017 Chevrolet Volt. If you're looking for a roomy backseat, this is not the vehicle for you. It's pretty tight in the back seat even though there is a middle seatbelt to make it a 5-passenger vehicle. The lack of power seats may be a deal breaker for some, but it doesn't seem to hinder most who are looking for a nice-looking, efficient plug-in vehicle with top-rated safety and technology features.
Contact us today to schedule a test drive of the brand new 2017 Chevrolet Volt.